Kigoma Vijana Development Alliance
WE ARE AN ORGANIZATION ADDRESSING POVERTY-RELATED ISSUES SURROUNDING YOUTH IN TANZANIA.
KIVIDEA draws its funds from various sources as follows: Grants from International and national organizations and public institutions; Members contributions; Donations from good-willed individuals and social groups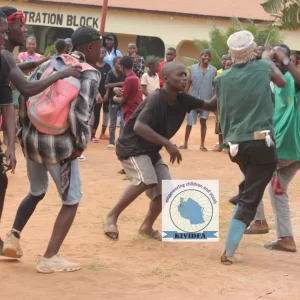 News & Events
KIVIDEA imeadhimisha siku ya vijana kwa kufanya tamasha la vijana wa nje na ndani ya shule .Kauli mbiu ikiwa ni KUELEKEA 2023:Vijana na Ujuzi rafiki
Read More »
KIVIDEA has a long history and good collaboration of working with international organizations and the government. We have accumulated sufficient experience in financial management and have maintained so far our credibility with our partners in that matter.
Help us to reach our Goals in 2023, become the fundraiser
Give $50 and you can impact one of a youth life in Tanzania